Feb 12, 2017 |
STWT Moderator
We had a nice turn out for our January 2017 STWT Club meeting.
Here is James with his bowl:
Here is Paul with his turnings. He created a segmented vase from different woods and his paired vase from mesquite :
Here is Ken with his pepper mills:
Here is Tommy with his turning, a mesquite vase:
Here is a pen that Van turned: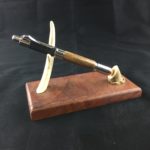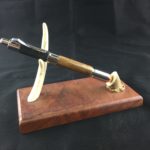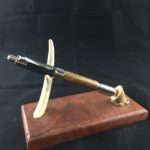 Here is some general pictures from the meeting:
Thanks for looking!
Posted in: Meetings